Multiple "Complete" statuses
in progress
Ability to define more than one Status as being "Complete". The existing functionality only allows us to select one Status value as being the "complete" state.
Use Case:
For our sales crm there are two end states for each deal. Closed-Won and Lost.
Our request is to allow us to mark more than one status as being in a complete state. See example image below.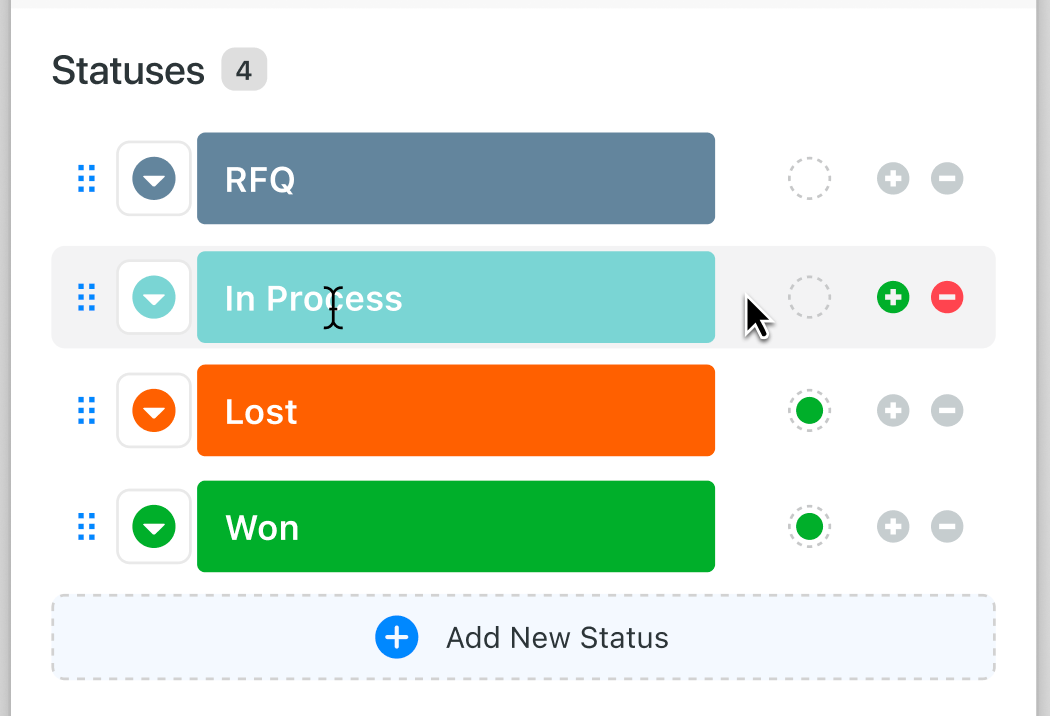 marked this post as
in progress
marked this post as
under review